This might be the right manual wheelchair if you are dependent in mobility and unable to perform independent repositioning and pressure relief. The Manual tilt-in-space wheelchair provides gravity assisted positioning and postural, head, and trunk support.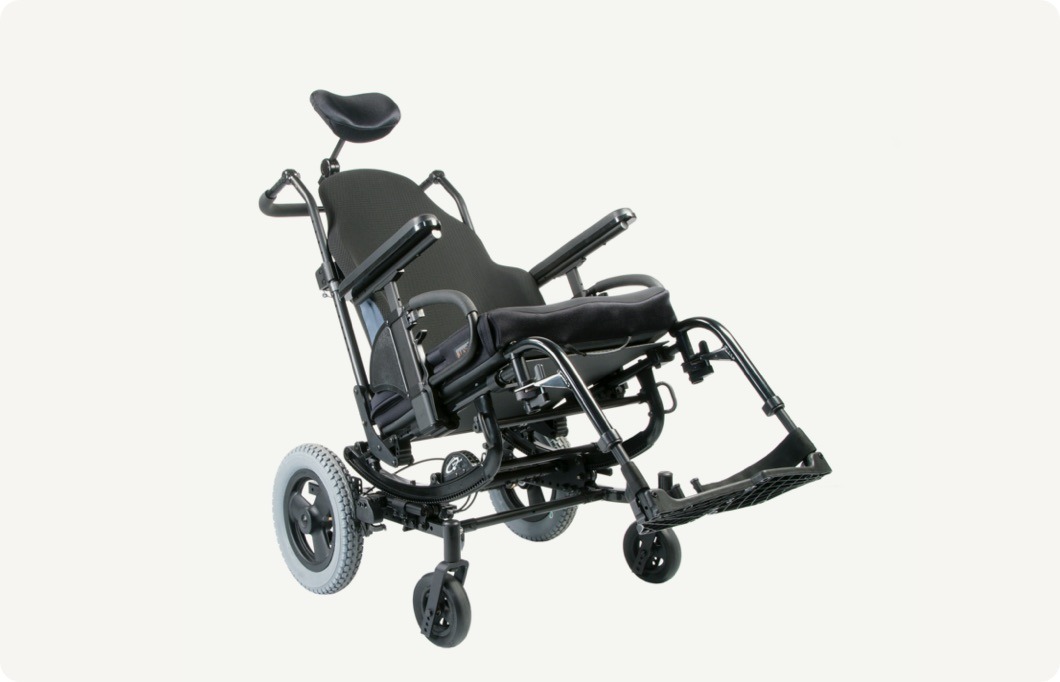 Benefits of Tilt-in-Space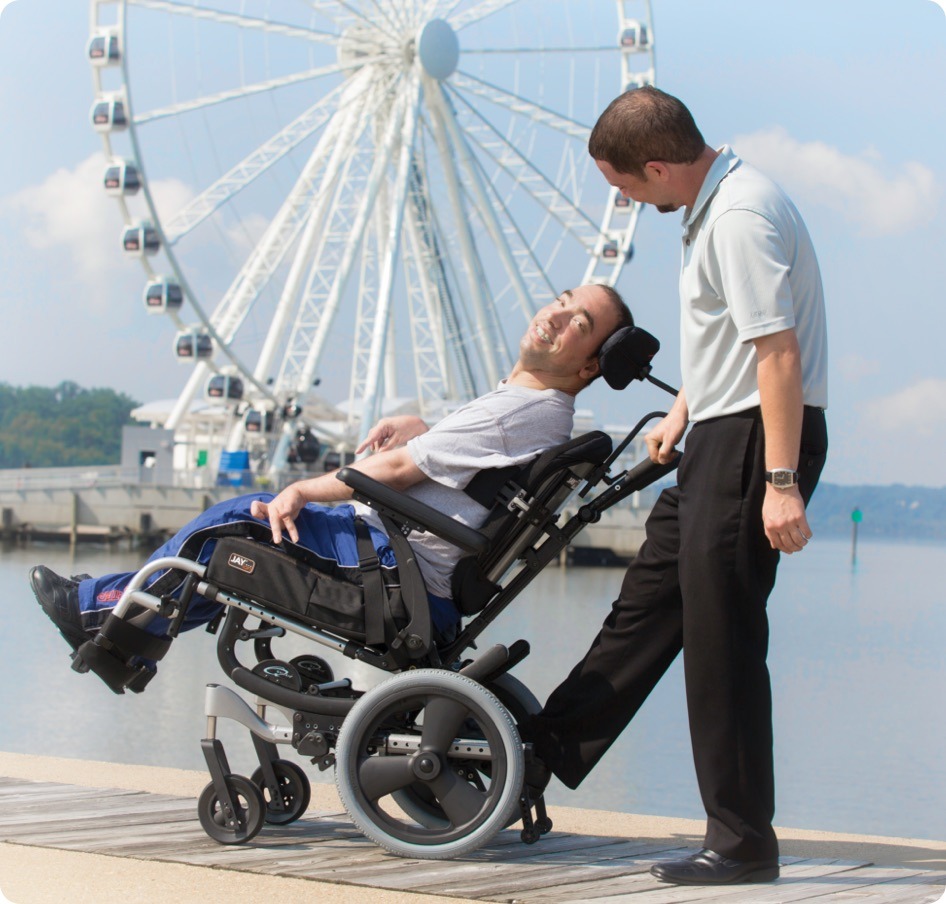 Trunk support and open thoracic posture can increase respiratory function and safe positioning allows for gravity assisted swallowing
Using tilt helps redistribute pressure and prevent pressure injuries

A manual tilt-in-space wheelchair can increase sitting tolerance and endurance with gravity assisted repositioning
More Products and Services
We want to make the process as easy on you as possible. From working with clinicians and insurers, to customizing your equipment so it's perfect for you, we're by your side.